Three states, four districts, six grade levels, four endorsements, a Master's degree, a handful of honors, and thousands of young adults later, I sit here and can't help but think that I've accomplished what I had originally set out to do:
Expose students to life beyond what they know.
Connect students to opportunities they might not find on their own.
Develop students to better prepare them for their futures.
Challenge thinking.
Push them.
Love them.
Survive.
Grow.
Repeat.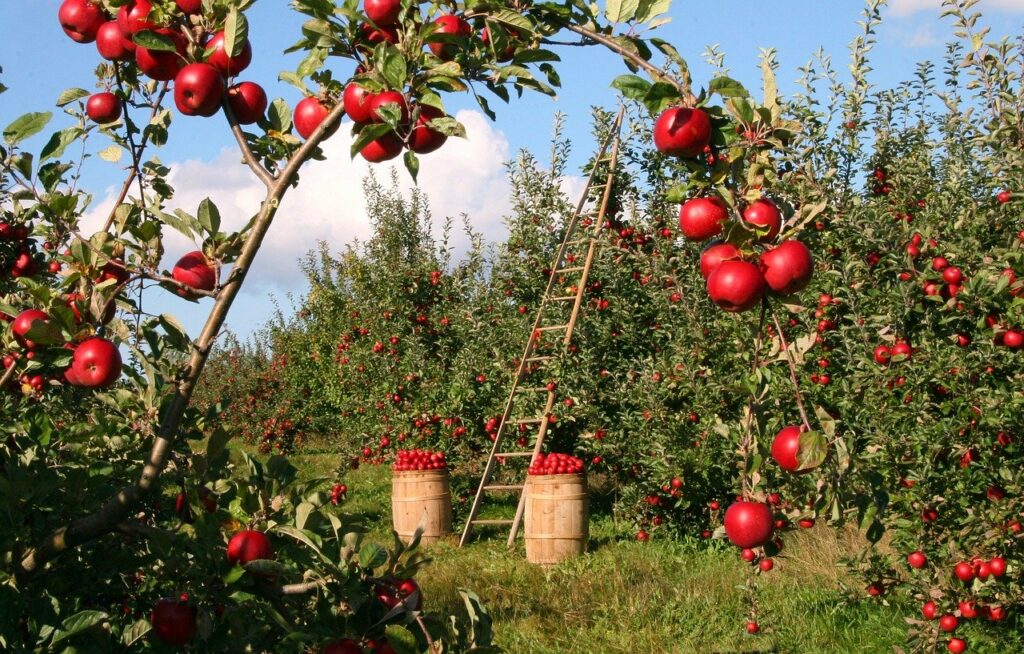 I swore I'd NEVER become a teacher
Now, although I'm leaving the classroom, I can't see myself ever not working with OR for kids in some capacity. In developing them, mentoring them, challenging them, and exposing them to a world beyond their own comfort. They've grown on me. It's grown on me. If you want to know more about farming, just click here: https://www.farminguk.com/
My grandmother Bev was a hard-nosed New Englander. She was opinionated. She'd call out complacency and laziness and always expected better. She kept herself busy, but whatever took up her time was intentional. She worked for and voraciously supported causes she believed in. She wasn't afraid of hurting feelings if it jumpstarted change for the better. If she wanted to do something, she wouldn't waste time, she'd do it. She got shit done. She survived. I have a lot of Bev in me.
I've had a lot of students these last 16 years. Many of whom I've lost contact with—even with social media now. I have students who became a parent years before I'd become one. Students whose parents have had to bury them in their youth, students serving lifetime prison sentences, students who have vanished in the middle of the night. I think of these kids often.
I've also had students be the first in their family to go to and graduate from college, valiantly serve our country, get married and grow their own families, come out of the closet and be who they are, find their passion on the other side of the world, heal their hurts, fight for justice in their own backyard, develop successful businesses, run for Congress, and make a difference. I think of these kids often as well.
As I box up a ridiculously insane amount of personal items that I've added to my classroom over the years—The personal items students have gifted me. The handwritten poems and cards addressed to me—I can't help but be grateful for all of the lives I've been exposed to. All of the lives I've encountered and the stories and experiences we've shared. And I can't help but wonder if it was divine intervention that led me to this extended, part time gig. And how my original goals have actually also exposed ME to beyond what I know; connected ME to opportunities I might not have found on my own; developed ME to better prepare for my future; to challenge MY thinking; to push ME; to love; to survive; to grow; repeat.
I think my grandmother Bev would be proud of my decision to leave the classroom. I'm doing what I'd expect of AND encourage my students to do: Dream Big and Embrace Opportunities.
It's something I want my two children to learn from me as well. After all, if I'm going to preach it, I better practice it.
Start of Summer on the Farm
I kissed my husband this morning before he drove out of the yard with a packed cooler and thermos in hand and jokingly said, "See ya later this summer."
The ground is finally dry after all of the recent rains.
The soybeans & grain sorghum still need planted, irrigation pipes need to be laid, and wheat harvest is quickly approaching…and it's not all going to magically get taken care of on its own.
I'll be making snack & drink deliveries to the fields and FaceTime calls so the kids can see their daddy and I can see my husband–even if it's for brief visits.
There will be an empty chair at the head of the table when we sit down for meals. And we will hold hands and pray; thanking God for all of our blessings and ask that HE keep Daddy safe and healthy while he works hard to get his jobs done.
This time of year on the farm always requires many long days of hard, tiresome work.
This is a time of the year where sacrifices are made.
This is the start of summer on the farm.
The all-inclusive weekend was held at The Craft House in Newton, Kansas, and was organized by four amazing farm wives from around Kansas: Caitlin, Katie, Amanda, and Janna.
Caitlin, who also blogs over at Faith, Farming and Family, shared that God had put it on her heart to get a retreat put together for farm wives.
Luckily, she listened to HIM and had some fabulous ladies jump on board and help make the weekend become a reality.
After months and months of planning and waiting for God to lead them, a group of women from Kansas and Oklahoma farms and ranches– in all stages of life– connected with each other.
It was so cool to find out how each woman had heard about the retreat and why they decided to give up a precious weekend to attend.
One woman, Ms. Melva, said multiple times throughout the weekend something to the effect of: I don't know why I'm here, I just felt this was where I was supposed to be.